Which Species Will Live
Michelle Nijhuis
​Politicians and regulators favor helping the economy instead of the planet
Conservation triage
Medical triage has several variations but all of them involve sorting patients for treatment in difficult situations where time, expertise, supplies, or all three, are scarce
1973, Endangered Species Act was passed by the U.S. Congress
Noah Principle: all species are fundamentally equal, and everything can and should be saved, regardless of its importance to humans​
In 1980s, timber and fishing industries tried to change the Endangered Species Act
Proponents feared that any overt attempt to prioritize endangered species- to apply the general principle of triage- would only strengthen opponents' efforts to try to cut species from the list
Triage is one of the most provocative ideas in conservation today
"Function First" is one way to make a triage decision: the "umbrella" species
Second approach is the evolution first method of prioritization
​Conservation groups gather to discuss which species they should save. It is too late to save all of the world's species. Instead of spending millions on every species, the conservation groups narrowed down the list to a few hundred. In order to decide, the conservation groups need conservation triage. Conservation triage is a decision making system loosely based on medical triage where treatment is difficult due to shortage of supplies and money. The Wildlife Conservation Society has two approaches to help them make the triage decision: function-first and evolution-first. The first approach, function first, accounts for the species whose role in the ecosystem is significant. They are considered the "umbrella" species because without them, the ecosystem's survival is threatened. The second approach, evolution-first, tries to preserve genetic diversity. This can help species around the world survive and adapt to the fast-changing environments because of the vigorous gene pool.

It's pretty sad how these scientists discriminate between species. They only want to try and save species that are valuable such as the keystone species. I sort of agree with them considering the fact that they don't have enough funding to save everything but every species is worth trying to save. They are all important to their ecosystem, even if it's a small contribution. I think people should be aware of the number of endangered species in the world; so they can help these conservation groups, such as the Wildlife Conservation Society, save every single species.
Powered by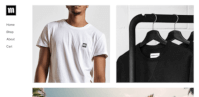 Create your own unique website with customizable templates.