| | |
| --- | --- |
| James Urquhart and ChemistryWorld | September 24, 2015 |
According to South Korean researchers, washing your hands with antibacterial soap that contains triclosan (most common microbe-killing ingredient used in soaps) may be no better than washing your hands with regular soap. Triclosan was first introduced in hospital scrub soap in the 1970s because of their widely know antimicrobial properties. The maximum amount of triclosan permitted in consumer soaps in most countries is 0.3%. Several studies have shown that is much amount is not more effective than regular soap. It is controversial, however, because it has adverse side effects such as allergies and carcinogenic impurities. The US FDA suggest that the manufacturers of antibacterial hand soaps should demonstrate that their products are safe and more effective than plain soaps. Scientists at the Korea University, Seoul tested regular soap and soap containing triclosan in home like conditions to see how well each soap removed bacteria. They found that there weren't any significant difference.
Before reading this article, I never knew that there were different kinds of hand soaps. I always thought that soap was soap and the only different thing is the scent. If there are side effects to the particular ingredient, it shouldn't be produced anymore. It is only a waste of money, in my opinion. Since there is no difference in the triclosan-containing antibacterial soap and regular soap, why are triclosan still being put into hand soaps? On the other hand, people with allergies can just avoid using it but I still think it is a waste to put something in soap that hardly does anything better than regular soap.
Powered by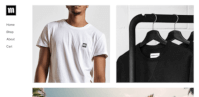 Create your own unique website with customizable templates.