Wading in Waste
Michael A. Mallin
Rapid and poorly planned development is spoiling the beautiful coasts in a shocking way: a growing number of beaches and shellfish beds along the coast have been contaminated by disease-causing microorganisms coming from animal and human wastes
According to a recent report by the Natural Resources Defense Council, in 2004 coastal states ordered 19,950 days of closures and pollution advisories affecting 1,234 ocean and freshwater beaches, or about one third of all the beaches regularly monitored by health officials
Such illnesses are common in Third World countries with poor sanitation, but in the U.S. the problem stems from unwise growth, not poverty
"Smart Growth" strategies can restore polluted coastlines and provide economic benefits as well
Large areas that used to be forests or farmland are being turned into resorts, residential subdivisions, strip malls, restaurants, office complexes and industrial parks
Sewage treatment plants remove harmful bacteria and other contaminants from their effluent, storm water runoff is usually untreated
The Environmental Protection Agency has stated that this type of pollution is the leading remaining cause of water-quality problems in the U.S.
Storm water runoff carries fertilizers, pesticides, heavy metals and petrochemicals, but it is the disease-causing microbes-the bacteria, viruses and protozoa derived from feces-that pose the principal threat to human health
Microbial pollution also poses a serious danger to people involved in common recreational activities such as swimming, surfing, wading, diving, snorkeling, waterskiing and boating
In recent years, several of these microbes have triggered severe disease outbreaks in the U.S. and Canada
Health officials measure the concentrations of various indicator bacteria to assess the danger from waterborne pathogens, especially along beaches
Binding to soils protects bacteria from ultraviolet radiation that would normally kill the organisms
The sediments lying at the bottom of shallow coastal waters are also a reservoir for fecal bacteria and other microbes
Poorly designed sanitation systems in coastal regions can also contribute to microbial pollution
Many municipalities are now tackling this problem by seperating their sewer and storm water systems
Developers should take advantage of new technologies that can reduce the amount of storm water runoff and even treat it on site
America's coasts can be a wonderful destination, both for vacation travel and for relocating homes and businesses
Many Americans have moved to coastal areas to take advantage of the warm climate and natural beauty. However, the coasts have been contaminated by the disease-causing microbes that have continued to increase and are now destroying the beaches & shellfish beds. According to t he Natural Resources Defense Council, in 2004 coastal states ordered 19,950 days of closures and pollution advisories affecting 1,234 ocean and freshwater beaches, being monitored by health officials. So many issues are occurring within the waters creating much danger to our coast as they have become polluted by all this sewage in the waters. The question leaving health officials in a daze is how can they reduce microbial pollution which is hurting coastal states and communities. In 2004 Coastal Trends Report, the National Oceanic and Atmospheric Administration noted that 153 million Americans have allowed so much bad materials to go into the drainage and hurt as it goes into the storm drain. Although researchers have put in so much effort into figuring out the problems of the environmental damage that is being caused but figuring out any key points is what they are looking for.

After reading this article, I do not want to go to the beach anymore. We all have those times where we accidentally swallow some beach water. Thinking about all of the bacteria that just went into my body is not pretty. However, this problem is not surprising because most problems are caused by us humans. Since we caused the problems, we should fix it. We need to start using permeable surfaces and also plant a lot of trees and vegetation. In addition, designing a new and better sewage system where the sewer and storms drains are separate is also a great solution. I believe we can do it if we just set our minds to it. The only way we can get everyone to help is by scaring them or else they would just pollute and destroy everything without much thought. If people know what they are doing to the planet and it affects them, they would help stop the problem.

Powered by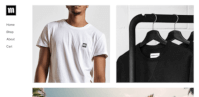 Create your own unique website with customizable templates.