| | |
| --- | --- |
| By Brian Bienkowski and Environmental Health News | October 14, 2014 |
In 2013, about 26 tons of hormone-disrupting compounds were emitted by U.S. companies. There are BPA in the air and the largest sources are form Ohio, Indiana and Texas. According to Bruce Blumberg, a biology professor at University of California Irvine, said that BPA breaks down into the environment quickly and can attach itself onto particles that can infiltrate the lungs of people. A lot of BPA is found in almost all of the people that are tested. Low exposure to this can cause hormone changes and high exposure leads to wide ranges of health effects. These effects include infertility, obesity, cancer and cardiovascular disease. Airborne BPA can also be absorbed through the skin, which can be transferred to the blood. This is worse than absorbing it orally. Absorbing this through the lungs are more dangerous because lungs are for absorbing not metabolizing, while live can metabolize it if exposed in food. There is not much research on what happens to BPA when it is in the air but it is believed that it degrades quickly but can attach to dust particles. Infants are more affected because they are on the ground and there's more hand-to-mouth contact. Not a lot of people are studying chemical exposures of BPA which is not good.

I did not know that BPA can be in the air. I always thought it was just in plastics and when you eat or drink something in plastic, you'll be affected. I also didn't know that it could be more harmful than consuming BPA. I think scientists need to research this topic more and find ways to leave BPA out of our products. It is harmful to everyone especially infants. If a lot of today's infants are exposed to this harmful chemical, then our future generation can be affected. When they grow up, Their health wouldn't be as great.

Powered by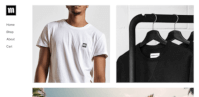 Create your own unique website with customizable templates.