The basic technique of "hydraulic fracking" is when a vertical well shaft hits a layer of shale, chemically treated water and sand are blasted down at high pressure to crack open the rock and liberate natural gas.
A newer technology ability to turn a downward-plodding drill bit as much as 90 degrees and continue drilling within the layer, parallel to the ground surface, for thousands of additional feet.
Horizontal fracking requires enormous volumes of water and chemicals. Huge ponds or tanks are also needed to store the chemically laden "flowback water" that comes back up the hole after wells have been fractured.
​
Powered by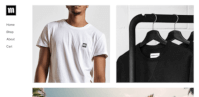 Create your own unique website with customizable templates.