Reviving Dead Zones




Laurence Mee
​​Approximately 60 million benthic (bottom-living) life died from hpoxia (too little oxygen in the water for them to survive), between the 1970s and 1980s
Eutrophication is how dead zones are created
Overgrowth of phytoplankton blocks out light from the bottom of the ocean and organisms die; requires a lot of oxygen for decomposing bacteria to break their bodies down, causing more organisms to die of lack of oxygen
Agricultural runoff, industrial water waste and atmospheric runoff cause eutrophication
Intense commercial fishing can worsen the already imbalanced food chain
Surplus nutrients can destroy the undersea ecosystems
Many coastal seas are dead zones, which are hazardous. Dead zones are created through a process called eutrophication. Farmers uses nitrogen and phosphorus for crop fields and agriculture. With this method shared, more and more farmers start doing the same thing, leading to excess nutrients in the soil and water. Excess nutrients from the land goes into the ocean, causing an overgrowth of phytoplankton. These microscopic plants passes their caring capacity which blocks the sunlight from reaching photosynthesizers on the sea floor. They also block oxygen from diffusing with water which causes the depletion of oxygen. Many organisms die from this lack of oxygen and due to decomposing bacteria using the already lessened amount of oxygen to decompose all the dead organisms that died. Dead zones are increasing in number all around the world. These areas can be restored and more dead zones can be prevented if nutrient levels are lowered.
After reading this article, I can't help but wonder what we have to sacrifice and how long do we have to do that in order to restore everything. If dead zones were to keep appearing in our oceans, what would happen to the millions of people who depend on the ocean for a living? The aquatic system would collapse and our global food chain would be thrown off. We need to stop putting an excess amount of nitrogen and phosphorus into our oceans.
Powered by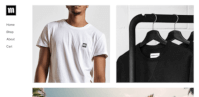 Create your own unique website with customizable templates.