| | |
| --- | --- |
| Jareen Imam | September 22, 2015 |
Our aquatic ecosystems are being polluted daily and the culprit are the microbeads. Microbeads are little plastic beads, smaller than 1 mm, found in our face wash, toothpaste, soaps, etc. They are put into our cosmetic products, especially our face washes, in order to exfoliate our skin. They are created to be washed down the drain and clear our faces but not the oceans. Our morning routines seems harmless but really, they are causing a big problem because of the amount of these beads going down the drain.


Every day in the United States, more than eight trillion microbeads are being washed into the ocean; which is only a fraction of what is being dumped into the waters daily. The microbeads' numbers are added to all the microplastic that are coming from other sources. Since they are so small, it is very hard to clean up on a large scale. Organisms mistake them for food and consume these toxic plastics. When bigger organisms eat them, for example us humans, they can be contaminated too. Scientists who are researching this topic are trying to ban the production of microbeads.


I can relate to this problem because my face wash, Bioré, have many microbeads in them. I use it daily and the amount of it washing down the drain cannot be counted. I did not know that the microbeads were plastic so when I found out about it, I was kind of shocked. After finishing this bottle, I will stop using products with microbeads because I do not want to pollute the ocean anymore.
Powered by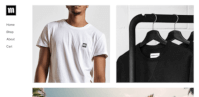 Create your own unique website with customizable templates.