Can Sustainable Management Save Tropical Forests?


Richard E. Rice, Raymond E. Gullison and John W. Reid
Tropical rain forests shelter a large array of flora and fauna
Sustainable management requires both restraint in cutting trees and investment in replacing them by planting seedlings or by promoting the natural regeneration of harvested species
The most valuable species in the tropical Americas is mahogany
Mahogany seedlings grew and prospered only after sizable natural disturbances
Mahogany seedlings can't grow under the shady canopy of dense tropical forest
In theory, loggers could create the proper conditions for new mahogany to grow by mimicking nature and clearing large openings in the forest, but the effort would be enormous
Mahogany trees rise in value annually at most 4 to 5%
Unrestricted logging is from two to five times more profitable than logging in a way that would ensure a continued supply of mahogany
Incentives driving uncontrolled logging prove especially powerful in developing countries, where government regulation is, in general, quite weak
Many people concerned with the future of the rain forest view timber certification, or "green labeling," as the prime means of providing the economic incentive needed to spur sustainable management
Such diversity of plant and animal life is important to humans because it is essential for creating food, medicines and raw materials
National agricultural policies, road development and colonization can each pose a far greater danger to tropical forests than unsustainable logging
Tropical rain forests shelter a large array of flora and fauna, and are the homes of the most valuable species in the tropical Americas, mahogany. In order to sustain them, it requires both restraint in cutting the trees and investment in replacing them by planting seeds. Mahogany seedlings are very hard to grow. They only grow and thrive after natural disturbances, like floods, and can't grow under the shady canopy of the dense forest. However, they are very valuable and rise in value each year by at most 4 to 5%. Studies show that consumers are willing to spend up to 10% more for certified timber than uncertified wood products. With its numbers in decline, environmentalists are worried and want to protect them. There are far greater danger to the mahoganies than unsustainable logging. Until there is more effective protection for these forests, the measures we take to preserve them may be the most realistic.

Before reading this article, I had no idea that mahogany was so valuable to the environment. I thought it was just made to make furniture but it's more than that. We need to save and preserve them because other species depend on them a lot. We also need to raise awareness of the problem so people can preserve them. If they don't know about the mahogany logging, then their demand for the valuable trees would keep growing; due to the fact that the species itself is falling into extinction. I used to think of trees as something that we can just easily grow back, but they take awhile to become as big as when we first cut them down. On top of that, some has to be under specific care to ensure its growth. We need to save these trees for other species that really depend on them; not like us humans who cut them down just because we want to make nice furniture out of it.
Powered by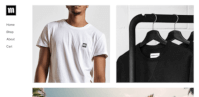 Create your own unique website with customizable templates.