Reclaiming the Aral Sea


Philip Micklin and Nikolay V. Aladin


​
The Aral Sea is slowly evaporating and increasing in salinity after the Amu and Syr Rivers were diverted for irrigation purposes
Caused by Soviet Union
Fish species dropped from 60,000,
Salinity now >70 g/l
54,000 km2 of dry seabed exposed, choked with salt and pesticides that are blown around the area (500 km)
Causes vegetation to die or grow impartially, and people to suffer from respiratory and digestive problems
Weaponized organisms on Vozrozhdeniya Island may have survived and could reach civilizations from Aral Sea
Restoration looks bleak: flow must quadruple from Syr and Amu rivers, and to drastically limit irrigation use
Could also plant less thirsty crops, modernize the system or construct pipes to refill sea (led to failure by Kazakhstan in 1990s, dike constructed later in 2005 that rose water levels by 2 meters in 8 months)
Now 10 g/l salinity, fishers now catching pike perch and sazan in the water again
Now expected to settle from 4-14 g/l, when more indigenous species can return
Can be restored further by irrigation improvements, which could stabilize level to 47 meters and decrease salinity and help marshlands
Large Aral still shrinking rapidly, if no changes made then basin would average at 4,300 km2 at 2.5 m deep
Salinity at 100 g/l and possibly 200, with only bacteria and brine shrimp left; Engineering would solve this through increased water flow through rivers and irrigation improvements, started in 1980 and continued
Situation proves that humans can wreck the environment fast, quick fixes aren't effective, avoidance never works, and the environment is still resilient
In the 1960s, the Aral Sea was the fourth largest lake in the world. Since then, a lot has changed. Located in Central Asia, the Aral Sea gets most of its water from the Amu and Syr Rivers. Over the years, the Amu drifted away, causing the sea to shrink, but eventually it shifted back. Since there was a large abundance of water, it was used for irrigation for crops and plants, which reduced flow into the deltas and the sea. Following this, the sea level dropped so much that the sea was separated into 2 bodies: the Large Aral (South), and the Small Aral (North). In addition, the volume dropped from 708 to 75 cubic kilometers, and salinity rose from 14 to over 100 grams per liter. Desiccation of the Aral Sea had many severe consequences; river flows were reduced, ending floods that sustained wetlands; fish species declined because of rising salinity; there was a loss of commercial fisheries, resulting in increased unemployment. Groundwater levels dropped, intensifying desertification; the local climate was changed, and only half of the native species could be found. The Soviet Union hide the sea's devastating demise from everyone until 1985. Everyone thought the Aral Sea was gone forever. But it wasn't. Over time, it started returning back to its state in the 1960s, which was incredible and unbelievable.

I wonder what those people were thinking, growing something that requires a lot of water in the middle of a desert. I know they want to profit from it but I'd rather use that water for drinking or whatever. What if there is a huge drought and everyone is in need of water? Everyone likes to think short-term and want to benefit for themselves. They do not think about others. They do not think about what can happen if they use all of the water. Humans are very interesting. They think that everything revolves around them. They think they are superior to other animals. They think they can do whatever and that the Earth will not be harmed. I am guilty of using a lot of water myself but I am trying to do better.
Powered by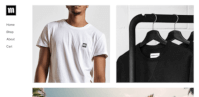 Create your own unique website with customizable templates.