Radioactive Smoke
​Briana Reggo
Worldwide people smoke 6 trillion cigarettes a year, each one delivering a small amount of polonium 210 to the lungs
Polonium may not be the primary carcinogen in cigarette smoke but it stills causes thousands of deaths every year in the U.S alone
Previously, manufacturers have devised methods that would drastically cut down polonium's concentrations in cigarette smoke, but the tobacco industry decided to not do anything and keep it's research secret
Cigarettes still have as much polonium as they did 50 years ago
In June 2009, president Barack Obama signed the Family Smoking Prevention and Tobacco Control Act into law, bring tobacco under the jurisdiction of the Food and Drug Administration and allowing the agency to regulate components of cigarettes
Forcing the industry to finally remove polonium from cigarette smoke would be one of the most straightforward ways to start making cigarettes less deadly
In 1898, Pierre and Marie Curie discovered polonium and radiation
Radio-chemist Vilma R. Hunt discovered that there are no signs of polonium in cigarette ash because at temperatures of smoldering tobacco, polonium turns into vapor, meaning that the missing polonium goes up and smoke; smokers inhale it directly into their lungs
Some powerful carcinogens found in cigarette smoke are polycyclic aromatic hydrocarbons and
It estimates that 1.3 million people die of lung cancer worldwide every year, 90 percent because of smoking
If polonium was reduced, it could save a lot of people's lives
Polonium 210 is found in cigarette smoke and small amounts of polonium 210 are released into the lungs each time people smoke. The poison then builds up to equal the radiation dosage of 300 chest x-rays a year for a person who smokes one and a half packs a day. Vilma R. Hunt discovered that polonium turns into vapor at temperature of smoldering tobacco. Polonium is dangerous at low levels of exposure over an extended period of time, but not at high levels of exposure. It was likely the primary cause of lung cancer and other types of cancer too. 90% of the 1.3 million deaths every year from lung cancer are caused by smoking, yet smoking is the most avoidable cause of death. However, Polonium 210 could be avoided but the tobacco industry decided to do nothing and kept their research a secret. Although they knew about polonium in cigarettes for nearly 50 years, it wasn't until June 2009 when President Barack Obama signed the Family Smoking Prevention and Tobacco Control Act into law. This law brought tobacco, for the first time, under the authority of the Food and Drug Administration (FDA), allowing the agency to regulate certain components of cigarettes. This is good because removing polonium 210 from cigarettes would be one of the most effective ways to make cigarettes less deadly. If polonium was taken out, it would save a lot of lives and could've prevented a lot of deaths.

Tobacco is very bad for you, something everyone should know. Smoking can do a lot of damage to a person's health. Getting cancer and all of these health issues may be scary but what's even scarier, in my opinion, are people. If the tobacco company tried to reduce polonium in cigarettes rather than keeping their research a secret, many people wouldn't have died. At the same time, these people know the risks, yet they still do it. The fact that the polonium turns into vapor at temperature of smoldering tobacco made me realize the reason why some people say that secondhand smoke is worse. If we are around smokers, we breathe the toxin and as a result, we get affected too. This is why people should just quit smoking. It is harmful for everyone and everything.

Powered by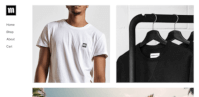 Create your own unique website with customizable templates.