| | |
| --- | --- |
| David Biello | February 15, 2013 |
​​Antianxiety drugs are causing a dramatic change in fish behavior. They are becoming more aggressive. Tests reveal that low concentrations of calming drugs, Valium and Xanax (benzodiazepines), cause fish to become less timid and feed faster. Benzodiazepines calm people down by stimulating the GABA receptors, enhancing the effect of the neurotransmitter. The body breaks down benzodiazepines into oxazepam, which is in urine that is then flushed down the toilet. Oxazepam is long-lasting because even sunlight cannot break it down.
​
Researchers in Sweden did an experiment to test how the behavior of European perch changes in clean water, low-level contaminant water and high-level contaminant water. The results were very obvious as the fish in the contaminated water fed faster and became more daring. As the fish in clean water cowered into corners, the ones in contaminated water swam to new spaces of water. The ones that are contaminated also fed faster than the ones in clean water. Faster feeding can lead to unintended consequences. As a perch, if they are too brave, they can get eaten by bigger prey such as the pike. Antianxiety drugs needs to go back to the pharmacies, or develop ways to filter out the drugs in the human urine that is flushed down the toilet.

I never knew that these antianxiety drugs were in the water, let alone the fact that fish are having a change in behavior. I think that scientists should develop new drugs for people to use (because they need them) that don't affect any other organism. If not people should just stop takig these medications and deal with the problems first-hand. For a fish in the water, getting antianxiety medication is not necessary. It is dangerous for them and the ecosystem.
Powered by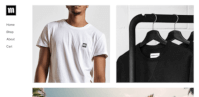 Create your own unique website with customizable templates.