| | |
| --- | --- |
| Sarah Everts and Chemical Engineering News | October 29, 2015 |
Researchers analyzed 15 brands of table salt bought at supermarkets around China, and the results were shocking. Among the grains of seasoning there were micro-sized particles of the common water bottle plastic polyethylene terephthalate. They also found polyethylene, cellophane, and various other types of plastic. The salt with the highest level of plastic contamination was salt sourced from the ocean. The researchers measured more than 250 particles of plastic per pound of sea salt. In addition, a team led by Huahong Shi of East China Normal University found tiny particles of plastic in salt sourced from briny lakes, briny wells, and salt mines. However, they were at lower levels; between 3 and 165 particles per pound of sea salt. It is likely that microplastic contamination is also common outside of China, as manufacturers typically extract sea salt from ocean water by evaporation, leaving everything behind except the water. At such high levels of contamination, if a person was consuming Chinese sea salt at the maximal salt dose recommended by the World Health Organization, they would consume about 1,000 plastic microparticles a year, according to Shi's team.

It is very scary to think that my family and I are probably eating plastic right now. It is great that the ocean provides us with a lot of salt for us to cook but we are not giving back to the ocean. Instead we are harming the ocean with pollution and trash, especially plastic. In turn, our carelessness has come back to us like a boomerang. We harm the ocean, the ocean harms us. I find this very sad also because people are not realizing what is happening to our oceans. We like to take but not give back. I am guilty of it too but I am trying not to. Since plastic is not biodegradable, I'm worried about what would happen to the people on Earth if everyone is unknowingly consuming plastic everyday, just by eating salt.

Powered by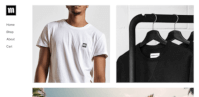 Create your own unique website with customizable templates.