Termination of Species




W. Wayt Gibbs
EBetween 1 and 10% of species are extinguished each decade
In 1998 survey, 70% of biologists believed that a mass extinction was in progress and a third of them expected to lose 20-50% of the world's species within 30 years
Three things are necessary to know: the natural extinction rate, the current rate and whether the pace of extinction is steady or changing
A model suggests a .15% loss in species per decade
To determine whether a mass extinction is upon us, we need to know 3 things: the natural/background extinction rate, the current extinction rate, and whether the pace is steady or changing
Typical survival time varies among groups; mammals are the least durable
There are still millions of species that we haven't discovered yet
May and his co-workers projected extinction rates to rise 12 to 55 fold over the next 30 years
In small populations, mutations tend to be mild enough that natural selection doesn't filter them out, thus shortening the time until their extinction
After a few keystone species are removed, conservationists are worried that entire ecosystems will fall apart
Ever since humans appeared, the extinction rate for many species rose. According to an 1998 survey, 70% of biologists believed that a mass extinction was in progress. Of those biologists, a third of them expected to lose between 20 and 50% of the world's species within 30 years. However, we haven't even discovered all of the species on Earth yet. There are still millions to be discovered. It is possible that some of them could have went extinct before we even acknowledged their presence on our planet. To really determine if there is a mass extinction among us, we need to know three things: the natural extinction rate, the current extinction rate, and whether the pace is steady of changing. We'll know which species is at most risk of extinction and the reason why after looking at these changes. Conservationists are worried species will become extinct. The extinction of some species is not likely to happen but biologists have a good reason to fear mass extinction.
We can do a lot of things to prevent species from becoming extinct. For example, we can stop deforestation and stop exploiting our resources. That way we could leave something for the future generations and the species that depend on it. Also, we can stop emitting a lot of carbon dioxide into the atmosphere. We just need to make sure that we're not overly damaging the environment. Some people might not know this but when we cut down trees or move into another habitat, we are putting the species in that area in danger. They are also living beings and they have the right to live there. They might not be able to walk, talk and think like us humans but they are living and they can feel pain. Forcing them to extinction will be like aliens forcing us to extinction.
Powered by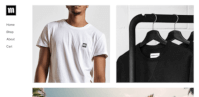 Create your own unique website with customizable templates.