Facing the Freshwater Crisis
Peter Rogers

A couple years ago in New Delhi, water managers decided to divert large amounts of water from upstream rivers/reservoirs to irrigate crops; causing endemic shortfalls, and only allowing water to be available to citizens for an hour a day

In Phoenix, politicians allowed irrigation water to be shifted away from farming operations to cities and suburbs, while permitting recycled wastewater to be used for landscaping

Worldwide, policymakers wield great power over how water resources are managed

Wise use of water is increasingly becoming more important as the world's demand for freshwater is currently overtaking its ready supply

1 out of 6 people, approximately more than 1 billion people, don't have adequate access to safe freshwater

According to data released by the United Nations, by 2025, more than half of the countries around the world will either stress (demand more water than is available or safe for use) or outright shortages

By mid-century, as much as three quarters of the earth's population could face scarcities of freshwater

Water scarcity is more common because the world's population is rising; people are getting richer, increasing demand; global climate change is reducing supply

"Many water sources are threatened by faulty waste disposal, releases of industrial pollutants, fertilizer runoff and coastal influxes of saltwater into aquifers as groundwater is depleted"

Lack of access to water can lead to starvation, disease, political instability and armed conflict

Each person needs at least 1,000 cubic meters of water per year; equivalent to two fifths of the volume of an Olympic-size swimming pool for drinking, hygiene and growing food

Whether people get enough water depends on where they live because distribution of water varies

Providing water for drier, underdeveloped and developing nations with large populations in challenging because demand is high and supply is low

Shortages of freshwater in developed nations is becoming more common as droughts have left cities in need of water

Location is not the only thing that determines the availability of water in a given place; the ability to pay plays a major role too

Struggle for freshwater has led to civil and military disputes

Demand rises with population size and growth rate and income level

Reasonable prices promote greater conservation

The cost of freshwater in the U.S has been to low to encourage users to save water; often, when people exploit natural resources, few worry about waste if it's so cheap it's almost free

Setting higher prices for water where possible is necessary; can spur the adoption of reusing used water (gray-water) and can encourage water agencies to build recycling and reclamation systems; can also convince people to reduce water losses by improving maintenance of water-delivery systems (ex: fixing leaks early on instead of waiting until water mains break)

Conserving irrigation flows for agriculture would drastically conserve more freshwater as it is the largest consumer

10% rise in irrigation efficiency would free up more water; this can be achieved by stopping leaks in the water-delivery infrastructure, implementing low-loss storage of water, and more efficient application of water to farm crops

Save irrigation water by channeling water intended for crops fields to underground storage in the non-growing season

Virtual water concept: products with water in them are exported to dry regions, so that area will not have to use its own water to create it, easing pressure on local supplies of freshwater and freeing up large quantities for other applications

Demand for urban, water-based sanitation services can be reduced by adopting low-water use devices, like dry composting toilets with urine separation systems, which diverts urine for reuse in agriculture and converts the remaining waste on-site into an organic compost that can enrich soil

Only 3% of all water on the planet is fresh; the rest is salty

Desalination plants can secure new sources of freshwater using membrane reverse-osmosis; Singapore and Tampa Bay, Florida has built desalination plants using the new, more economical technology

China and India, the most populous countries with the largest water infrastructure needs are experiencing rapid economic growth

Africa, the part of the world that is most likely to continue suffering from inadequate water access spend the last amount of money on water infrastructure, and cannot afford to spend much; it's up to wealthier nations to provide funds to assist the effort
This article talks a lot about ways we can reduce water use and use it more wisely. Today, the availability of resources, such as oil, are very well known throughout the world. Many know of these problems and think nothing of it, but how would people react if water, which is such a commodity in the U.S. today, started becoming scarce? We may find this reaction in the future if water isn't properly divided for use in agriculture, manufacturing, and civil use. Many farmers use countless gallons of water to irrigate their crops, and many believe that policies should be put into place to lessen usage, such as issuing virtual water to farmers and increasing the cost of water for citizens. Either way, water will become less of a commodity and more of a rarity if pollution and usage isn't kept in check.

There are a lot of things people can do to save water. there is a lot we can do to conserve water. There are multiple methods to conserve water but the problem is that politicians are not willing to do anything about it because it will cost them money. Also because the people are not aware of the problem so the politicians would only follow what the public want. If we could put many suggested solution into action we could conserve much of our water and eliminate the need to transport water from foreign countries. We also need to educate the public about this problem to make this process go by quicker since many often believe there is not a problem with the amount of water we use. Conserving water will help us move towards only using the water we really need then countries that really need water have access to it.
Powered by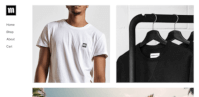 Create your own unique website with customizable templates.