Down Go the Dams
Jane C. Marks
There are about 800,000 dams that operate worldwide; most were built in the past century, primarily after World War II

Hydroelectric power makes up 20 percent of the globe's electric supply; largely clean and renewable energy

Dams control flooding, and their reservoirs provide a reliable supply of water for irrigation, drinking and recreation. Some serve to help navigation, by stabilizing flow.

Dams displace people, ruin vistas, trap sediment, destroy ecosystems in/around waterways

In most places where dams have been eliminated, water clarity and oxygen levels increase, aquatic animals thrive, people come back to enjoy the scenery

Release of sediment trapped behind a dam's wall can choke waterways, muddying the environment and wiping out insects/algae, and eliminating habitat for filter feeders

Sometimes the mud that was held back by dams contains contaminants

Unwashed down sediment can provide fertile ground for invasive species when dried out

Dams can provide habitat for locally threatened species and can block invasive species from moving in

Dam removal can pose dangers for people living near by

Planning can minimize the damaging effects of dam removal; deciding what to do with accumulated sediments, rerouting water around the dam to keep out exotic species

Scientists test dams for dirt and debris; if sediment contains high levels of pollutants but river flow is low, engineers may remove the dam in small stages

Weighing pro and cons of dams: utility and benefits against destructive costs

Scientists have to learn how to best remove dams so natural environments and human communities can thrive
There has been a controversy about whether dams are beneficial or harmful. Some of the pros of dams are that they control flooding and serve as navigation, by stabilizing flow. Their reservoirs provide a supply of water for drinking, irrigation, and recreation. Some cons of dams are that they ruin vistas, trap sediments (needed for deltas, riverbanks and beaches), hinder migratory fish, destroy ecosystems in and around waterways, and displace people. There are about 800,000 functioning dams around the world. However, many countries such as the U.S., Canada, Australia, France, and Japan, have removed or are planning to remove dams because of its negative effects. For the past decade or so, the rate of dam removal has exceeded the rate of dam construction. The removal of some dams has been successful; in places where they were removed, water clarity and oxygen levels increased and fish and aquatic insects thrive; although the downsides of dam removal can cause the release of sediments that have been trapped behind a dam's walls which can choke waterways. This muddies the environment and wiping out insects and algae, which are important food for fish. Also, sediments that aren't washed downstream may provide rich soil for invasive species as they dry out. Before removal of dams, researchers carefully plan on what to do with the accumulated sediments, whether to manage the fishery as a native one, and how to protect the reservoir-resident frogs. The biggest issue with removing dams is how to control what can be a huge accumulation of dirt and debris caused by sediments stuck behind the dam.

I think that dams are beneficial because the area around it have a larger supply of water to use. At the same time, it is not good because bacteria and algae can grow and contaminate the water. It also takes up a lot of space. It's great that people are removing dams but wouldn't that cost them a lot of money? First of all, building those humongous dams use a lot of money. Removing it would take, again, lots of money. Not only that, removing dams can release sediment and damage the ecosystem. We should find a better solution to dams.
Powered by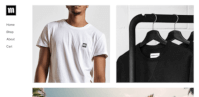 Create your own unique website with customizable templates.