| | |
| --- | --- |
| ​Lindsey Blomberg | ​July 1, 2011 |
The Brazilian Blowout is a keratin-based hair-straightening treatment. It promises to tame unruly curls and transform them to frizz-free, smooth hair that lasts for months. They are offered all across the United Sates. Vogue magazine calls it "seriously liberating" because women are willing to spend hundreds on the treatment. However, despite all the acclaims, they can be quite dangerous. The first to report problems was a hairstylist from Portland, Oregon who has experienced eye irritations, shortness of breath and nosebleeds. Then she filed a complaint with the local Occupational Safety and Health Administration (OSHA) which soon discovered that Brazilian Blowout products contain the toxic carcinogen formaldehyde; even though they were advertised as formaldehyde-free. The U.S Food and Drug Administration (FDA) says that a beauty product is safe for people to use if it contains less than 0.2% of formaldehyde but the Brazilian Blowout Acai Professional Smoothing Solution was found to have contained 6.3-10.6%; according to OSHA tests. After a warning from the company, more hairstylists stepped up. Some have reported burning eyes and throats, loss of smell, and shortness of breath while performing the treatment. Obviously, this is a big issue because expose to formaldehyde has been linked to nose cancer, throat cancer, and leukemia. Thanks to the "Safe Cosmetics Act", U.S. Congressional leaders called upon the FDA to consider the ban of the Brazilian Blowout.

Since I do not go to the salon to get my hair nicely permed, I wouldn't know what the Brazilian Blowout is. If it is still used, I would've been exposed to it too. That is very scary; although it is already scary living in a world full of toxins. I fell bad for women. All they want is to get their hair done. The hairstylists too. All they want is to make a living, but these companies are making them pay the price for wanting to look nice or make money. The companies shouldn't bee releasing products with toxic chemicals in it because it can really affect people's health. Companies that make products like these should be more careful; by making sure they use organic and safe materials.
400 lead-containing lipsticks have been discovered through a federal analysis. The Food and Drug Administration tested that among the top 10 most contaminated lipsticks, 5
were made by L'Oreal and Maybelline, 2 from NARS, and 2 from Cover Girl. The Campaign for Safe Cosmetics has been pushing the government for years to set limits on lead levels in lipstick. The FDA refused because they insisted that the amount of lead those lipstick had were not harmful. In the 1990s, the first lead in lipstick report was made; and have been made periodically since then. 33 red lipsticks were tested by the Campaign for Safe Cosmetics in 2007, which found that two-thirds contained lead and one-third exceeded the limit of lead in candy by the FDA. Then, the FDA conducted their own analysis with 20 lipsticks in 2008. They expanded the test the 400 different shades of lipstick. However, the agency stated that comparing lipstick with candy is unfair. Candy is meant for ingestion and lipstick is meant for topical use, with much less chance of ingestion.

The Personal Care Product Council agreed with the FDA's statement. Halyna Breslawec, the chief scientist, stated that her group have petition for the FDA to limit the amount of lead in cosmetics. The agreement on what the limit should be is 10 parts per million. Breslawec said that lead is not intentionally put in lipstick or any other cosmetic, but many color additives approved by the FDA are mineral-based which contain trace levels of lead that is naturally found in soil, water and air. The FDA found that the highest lead concentration is in Maybelline's Color Sensational Pink Petal lipstick, containing 7.19 parts per million. "We do not consider the lead levels we found in the lipsticks to be a safety concern. The lead levels we found are within the limits recommended by other public health authorities for lead in cosmetics." However, the Campaign for Safe Cosmetics had different results and stated that the lead content in Maybelline's Pink Petal lipstick is more than twice as high as levels found in FDA's report.

There really is no safe level of lead exposure. Experts have stressed that children and pregnant women should stay away from them. "Lead builds in the body over time, and lead-containing lipstick applied several times a day, every day, can add up to significant exposure levels." After reports of lead in lipstick resurfaced in 2008, the California state attorney general's office was concerned whether cosmetics firms had run afoul on one California's law, which required businesses and companies to provide warnings if they are knowingly exposing their consumers to chemicals that can cause cancer and reproductive harm. California later concluded that the concentration of lead in the lipsticks were not high enough to trigger the law. Businesses did not have to warn consumers until the lead concentration reached five parts per million. The majority of the lipsticks in the FDA's study fell below that level. Two of them exceeded it: Maybelline's Pink Petal and L'Oreal's Colour Riche Volcanic. However, the California state attorney general's office has not taken any further actions.
I never thought of cosmetics as toxic products. I usually assume they are safe. I would not want to put lead on my lips. The thought of it is crazy.
Lead is a dangerous toxin, especially to children. The FDA concluded that there's no safe level of lead exposure for children, so we need to prevent children and pregnant women from exposure. Women are the ones mostly using lipstick and it could harm pregnant women and their fetuses. We need to bring awareness to this problem because a lot of people (including my mom) put lipstick on many times a day. If consumers know, they could take precautions to protect themselves from exposure. Companies should also find a better alternative when making these lipsticks. Hopefully everyone will know about this and we can limit or even completely eliminate the amount of lead that is put into lipsticks.
Powered by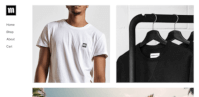 Create your own unique website with customizable templates.