Santa Rosa and Calpine Corporation, an energy company, are partners in the world's largest geothermal wastewater-to-power project
Uses effluent (human waste) to generate clean energy, improving life for humans and fish
Santa Rosa Geysers Recharge Project pumps millions of gallons of water through a pipeline to a mountain where it is injected into an underground aquifer and boiled into steam using hot rocks
From there, it's piped to the surface to drive electricity-generating turbines
Generates electricity without discharging any green-house gases or pollutants into the atmosphere
According to U.S Department of Energy, this technique could supply 10% of our nation's electricity by 2050, or even more
Extracting steam can trigger small earthquakes/increased ground shaking
"In 1993 Santa Rosa was facing a cease-and-desist order and the threat of a building moratorium because of the city's illegal wastewater discharges into the Russian River"
Lake County officials were under a mandate to halt illegal discharges into Clear Lake, California's largest body of freshwater; even when treated to legal standards, wastewater still contained nutrients harmful to aquatic life
Calpine's production of electricity was depleting the steam faster than it could be replenished; power plants were running out of water and were searching for a source of water to inject into the steam fields and reinvigorate them
Partnerships formed between Calpine, Lake County and Santa Rosa solved all three problems
Lake County was the world's first recycled-water-to-electricity, while Santa Rosa is the largest
John D. Grant built the nation's first geothermal power plant at the Geysers in 1921
Calpine entered the geothermal business in 1989 and operates 19 of 21 geyser power plants today
Water processed in 3 stages: "physical treatment in sedimentation tanks to remove grease, oil and other impurities; biological treatment to break down organic matter and remove nutrients and additional compounds; and sand or activated carbon filtration to remove remaining organic matter and parasites"
Then it is exposed to ultraviolet light to kill any lingering bacteria
Ever since Calpine began injecting effluent into the ground, local residents have experienced an increase in earthquakes; activity at the Geysers increased by 60% since 2003
Most earthquakes cause no damage, but some shake items off shelves and even crack building foundations
Some people are troubled by the expansions planned by Santa Rosa and Lake County; speculate if injecting greater volumes of water could trigger the "big one" (earthquake)
By generating 200 megawatts of electricity from wastewater, Santa Rosa and Lake County have effectively reduced greenhouse gas emissions by two billion pounds a year
Stopped dumping effluent into Russian River and Clean Lake, and have eliminated the need to build new storage and treatment facilities
Since Calpine is using wastewater instead of withdrawing water from Russian River tributaries, there is more freshwater in the streams for fish
"Treated effluent is a commercially viable alternative to freshwater for steam-generated electricity"
There are many cities in California that are pumping treated wastewater to produce energy and one of these cities is Santa Rosa. Everyday geysers pump around 12 million gallons of treated wastewater. This wastewater ends up being injected into an aquifer about a mile and a half underground. This technique can supply about 10% of the United States water in 2050. This method of generating wastewater has reduced about two billion pounds of greenhouse gas emissions which is an astonishing change for the environment. There are three steps in how this wastewater is used. First, it is physical treatment of sedimentation tanks to remove impurities. Second, there is biological treatment to break down the organic matter and remove nutrients. Lastly, activated carbon filtration removes the remaining organic matter and parasites. This water is pumped annually and this makes it so people living near the pump may experience some earthquakes. The federal agencies had to put this project on hold due to the earthquakes but I believe that this is a step in the right direction to try and help the environment.
Powered by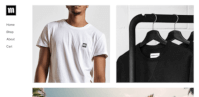 Create your own unique website with customizable templates.