Wetlands
Jon A. Kusler, William J. Mitsch, and Joseph S. Larson
Wetlands are a good thing for the environment
Wipeouts of wetlands are still happening today
Fluctuating water levels are central to all wetlands. Water rises or falls in accordance with tides, precipitation or runoff; the activities of humans and other animals can also determine water levels
Most wetlands along rivers and coastlines as well as those that formed in depressing in the landscape are long-lived precisely because of events that people consider economically devastating
Misunderstanding has also led to many well-intentioned proposals to stabilize water levels in wetlands
Wetland encompasses an array of shallow-water and saturated soil environments that possesses some elements of a terrestrial system and some of an aquatic system
Wetlands are sensitive to the effects of water-level changes
Rising and falling water levels influence the internal character of a wetland and also link wetlands to one another and to other aquatic systems
Wetlands are highly dependent on the quantity and quality of water in their immediate area
Increasing amounts of sediment, nutrients, and pesticides from watersheds undergoing development can drastically alter the biological makeup of a wetland and overload its ability to purge pollutants if they are added beyond the wetland's ability to assimilate them
Wetlands are very important to the environment. It is home to many species, even those who are endangered. They can be formed in surface depressions, or by events such as hurricane, droughts, etc. They serve as a sink for carbon dioxide. They limit the damaging effects of waves, convey and store floodwaters, trap sediment and reduce pollution. Despite the significance of wetlands, they are rapidly disappearing. The main cause to their disappearance is due to the extensive amount of their ever changing nature. Wetlands in Alaska and Hawaii are almost wiped out, whereas places like California and Ohio only have 10% of their wetlands left. Wetlands depend on water levels, which are constantly rising and falling due to the amount of rainfall, or tides, runoff, and the activities of humans and animals. They are most dependent on the quantity and quality of water, which are factors that lead wetlands to be very vulnerable to human activity. Some human activities that are causing the disappearance of wetlands are construction of buildings and homes, and farming. Humans move out on the land and destroy all that's left. This is harmful to our environment, especially wetlands.

Before reading the article, I did not know what wetlands were, let alone them disappearing. Now that I know, it's not surprising at all that human activities again are creating damage to our environment even when it is naturally there to help us. It is not surprising, because humans are honestly slowly destroying our earth and everything in our path in order to make more cities and build more things as they see fit. We know what we are doing to our only planet and what its after math are but yet, our greedy selves still continue on this road. We are not doing anything to preserve our planet but only destroying it. While reading the article, it may look like wetlands are disappearing due to natural causes, but we are the cause of those natural causes that are leading to the disappearance of wetlands. It shocked me that California is one of the states that destroyed so many of our wetlands. I believe that "natural processes should be preserved as much as possible." If we do not do anything to preserve our planet, then we will lead the Earth to its death and inevitably our own death.
Powered by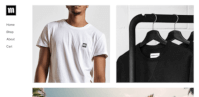 Create your own unique website with customizable templates.