In a collaboration with researchers in China, Stanford engineers are conducting an ongoing study which discovered mealworms that can biodegrade various plastic. ​Americans throw away 33 million tons of plastic every year. Less than 10% are recycled. The rest of these plastics are trash in the ocean or poison to animals. Luckily, scientists discovered the larvae form of the darkling beetle and the larvae of Indian mealmoths, which eats certain types of plastic for dinner. These larvae's diet contain Styrofoam and other forms of polystyrene. There are microorganisms in the larvae's guts that biodegrade the plastic. It is a process called a surprising and hopeful finding.

100 mealworms in the lab ate between 34 and 39 milligrams of Styrofoam. Half of the Styrofoam is converted into carbon dioxide. Once the plastic comes back out as waste, it can be used as soil for crops. Researchers also found that the waxworm, the form of Indian mealmoths, have microorganisms in their guts that can biodegrade polyethylene. Other researches are planning to study whether the microorganisms in the larvae can biodegrade other forms of plastic such as polypropylene (used in products like textiles or automotive components), microbeads (tiny bits used to exfoliate) and bioplastics (derived from renewable biomass sources such as corn or biogas methane). The researchers are exploring what will happen to the plastic that are consumed by larvae which and then consumed by larger animals. Scientists are trying to figure out whether there are marine organisms that can biodegrade the plastic.

I found out about this discovery from my uncle. He likes science and he told me that scientists have found worms that can biodegrade plastic. It intrigued me and so I searched it up on google and found this article. At first I thought that the worms have acids in their stomach which turns the plastic into organic matter but it turns out that the microorganisms are the ones who actually breaks the materials down. I also thought that these worms can break down all plastic but it is just a few types. I am happy that we found a way to get rid of some plastic that is polluting the Earth. Even though it we have found a solution to some types of plastic, there is a lead to finding more microorganisms that can do the same job but with other types of plastic.
Powered by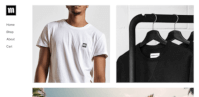 Create your own unique website with customizable templates.