Global Population and the Nitrogen Cycle




Vaclav Smil
​Need nitrogen for DNA, RNA,

proteins, indispensable messengers, receptor, catalysts, and structural components of all plant and animal cell.

Nitrogen is a small constituent of living matter
Most important nitrogen fixing bacteria are the Rhizobium
Farmers use human and animal waste along with growing legumes to create usable nitrogen
Scientists trying to find other ways to produce ammonia
By the 1960s, production of ammonia increased

North America and Europe showed that the consumption of nitrogen fertilizer is not needed to ensure survival

Too much production has many consequences (global changes, health problems)
Eutrophication

Leaching of highly soluble nitrates, which can seriously contaminate both ground and surface waters in places undergoing heavy fertilization

Excess fertilizers can damage soil and water and release more nitrogen oxide
Nitrogen is an important element for the survival of living things. It is needed in order to make DNA, RNA, proteins and etc. It is also important for farming. Farmers found different ways to produce nitrogen that is usable for living things because nitrogen in its original form cannot be used. Farmers have tried using nitrogen fertilizers for their crops. This became huge and more developing countries have used this method. However, there are consequences in both health and global changes. The nutrients can be washed into oceans causing eutrophication. The disturbed soil releases nitrogen oxide into the atmosphere which is not good for your health. Nitrogen is needed however, too much can cause a greater problem.

I am not surprised with the fact that when humans try to make a change for the good, there is a bigger consequence following. We try to make what we need to survive which is okay but with the growing global population, it is hard for the Earth to adapt to our needs. Our atmosphere is being destroyed, causing a lot of health problems. Our oceans are also being destroyed, which can lead to millions of people losing resources and jobs. We need to find other ways to fulfill our needs without harming our surrounding environment.

Powered by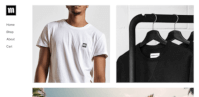 Create your own unique website with customizable templates.