Caribbean Mangrove Swamps


Klaus Rützler and Ilka C. Feller
A mangrove swamp is where land and sea intertwine, where the line dividing ocean and continent blurs

Mangrove trees can exclude and excrete salt from their tissue
Mangrove communities develop only near the sea because they cannot compete successfully with freshwater flora
Cannot survive in places where the average water temperature falls below about 23 degrees Celsius (73 degrees Fahrenheit)
typically fall within one of two broad categories of classification: mainland or oceanic island
Mainland border continental coasts and are between salty ocean water and freshwater carried by streams from the interior
Black mangroves have the highest salt tolerance
White mangroves are restricted to higher ground

Red mangroves grow in deeper waters because of their stilt-like roots

People cut down trees for construction
It is hard for the trees to grow back once they are cut
Mangroves support a lot of life
Mangrove swamps are where the land and sea intertwine. A mangrove forest appears puny, monotonous and depauperate and is hard to define in ecological terms. There are different types of mangroves that can withstand different types of salt levels and conditions. Their communities only develop near the sea because they cannot compete successfully with the freshwater flora. They can only survive in places where the average water temperature is above 75 degrees Fahrenheit (23 degrees Celsius). Mangroves typically fall within one of two categories. They are either mainland or oceanic island. There are 3 types of mangroves: black, white and red. Black mangrove seedlings are found in hypersaline conditions in the upper reaches of the intertidal zone because that specie has the greatest tolerance for salt. White mangroves are found in higher ground because they cannot survive in the salinity and the periodic flooding that sweeps this region. Because it stands on stilt roots and because its seedlings can survive better in the rigors of the fringing environment, red mangroves dominates the lower reaches of the intertidal zone. People cut down trees for construction which harms the organisms living in and around the trees. Since its is hard for the trees to grow back, cutting them down is bad. Humans are destroying the mangroves in order to build houses and industrial facilities.

I did not know that there were different types of mangroves and that there were lots of mangroves all around the world. The only mangroves I have seen are the ones in Koh Kong, Cambodia. I went to Cambodia to visit my family and we went to Koh Kong for a few days. They took me to the Mangrove forest and I thought it was very beautiful. I saw a lot of life there and it is very nice how the people in the community are preserving the forest. Humans are and have always been interfering with the natural ways of the environment. We need to leave them alone so they can grow and so the organisms living there can thrive.
Powered by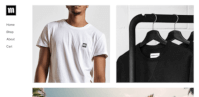 Create your own unique website with customizable templates.