| | |
| --- | --- |
| Nancy F. Koehn | October 27, 2012 |
Rachel Carson's highly controversial book, "Silent Spring", played the main role in the environmental movement, confronting governments and businesses about the dangers of pesticides like DDT. Carson can be described as "a classic introvert who exhibited few of the typical qualities associated with leadership, like charisma and aggressiveness". Since a young age, Carson was interested in the natural world. She majored biology at the Pennsylvania College for Women, later Chatham College. She then earned her master's degree in zoology at Johns Hopkins. Despite there being few opportunities for women in science, she became the editor in chief for the United States Fish and Wildlife Service. This provided her connections to researchers, conservationists and government officials. She published her first book, "Under the Sea-Wind", in 1941. In 1950, she removed two tumors from her breast. The following year, she published "The Sea Around Us". She later found out she had cancer. Carson took care of her sick grandnephew and mother while writing "Silent Spring". Between 1960 and 1961, medical problems slowed down her writing again and Carson discovered that she had had cancer. "Silent Spring" was finally published in 1962, and received a lot of backlash from people. Rachel Carson died in April 1964 but her impact on the environment didn't.
"Scientists like Paul Ehrlich and E. O. Wilson have credited "Silent Spring" with a pivotal role in starting the modern environmental movement."
I hate how the public will try to bring a person down because their belief is not the same as that person. I think Rachel Carson is a very woman and her book was very inspirational. The public, however, criticized it and her. She was batting cancer and caring for her family, all while she was writing "Silent Spring." She did get discouraged from time to time but she worked hard to achieve her goal. She should be more recognized; for her determination and the fact that her book is the start of the environmental, movement. After some horrible incidents, people finally realized what is happening to the environment and many powerful laws were passed. This is all thanks to her and her awesome book.
Powered by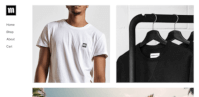 Create your own unique website with customizable templates.