Human Population Grows Up




Joel E. Cohen
Society swelling toward nine billion in the next half a century
​​The year 2005 is the midpoint of a decade that spans three unique, important transitions in the history of humankind
The century with 2000 as its midpoint marks three additional unique, important transitions in human history
The article will focus on the four major underlying trends expected to dominate changes in the human population in the coming half-century and some of their long-term implications
​​By 2050 the world's population is projected to reach 9.1 billion, plus or minus two billion people, depending on future birth and death rates
​​Virtually all population growth in the next 45 years is expected to happen in today's economically less developed regions
average women: poor=2.9 ; rich=1.6
​

Half the global increase is from nine nations, U.S and China being 2 of them

If recent trends continue as projected to 2050, virtually all of the world's population growth will be in urban areas

Whether their children and their children's offspring will be able to continue to live with freedom and prosperity

​

​
Preliminary assessment concluded that humanity used 70 percent of the global biosphere's capacity in 1961 and 120 percent in 1999
By 1999 people were exploiting the environment faster than it could regenerate itself
Attempts to quantify Earth's human carrying capacity or a sustainable human population size face the challenge of understanding the constraints imposed by nature

Most published estimates of Earth's human carrying capacity uncritically assumed answers to one or more of the questions like What level of risk are people willing to live with?

Estimates ranged from less than one billion to more than 1,000 billion

These estimates are political numbers, intended to persuade people: either that too many humans are already on Earth or that there is no problem with continuing rapid population growth
Scientific numbers are intended to describe reality
Many major cities were established in regions of exceptional agricultural productivity
If the world's urban population roughly doubles in the next half a century, from three billion to six billion, while the world's rural population remains roughly constant at three billion, and if many cities expand in area rather than increasing in density, fertile agricultural lands around those cities could be removed
Most densely settled half of the planet's population lives on 2 to 3 percent of all ice-free land

If cities double in area as well as population by 2050, urban areas could grow to occupy 6 percent of land

If more chemical fertilizers and biocides are applied to raise yields, the rise in food production could put huge strains on the environment

After 2010, most countries will experience a sharp acceleration in the rate of increase of the elderly dependency ratio—the ratio of the number of people aged 65 and older to the number aged 15 to 64

Better education in youth is associated with better health in old age; one obvious strategy to improve the sustainability of the coming wave of older people is to invest in educating youth today

No one knows the path to sustainability because no one knows the destination, if there is one​
Demographics and population peaks are the main discussion in this article. The world population is rapidly increasing every year.
Before the year 2000, young people outnumbered older people. After the year 2000, old people have outnumbered young people.
No person who died before 1930 lived through a doubling of human population. No person born in 2050 or later likely to live through a doubling. Peak population growth rate reached 2.1% a year, occurred between 1965 and 1970. Dramatic fall since 1970 of global population growth rate to 1.1 or 1.2% a year today resulted primarily from choices of billions of couples around the world. Rapid population growth hasn't ended. Human numbers increase by 74 million to 76 million annually. This is like adding another U.S every 4 years. Slowing population growth means that the 20th century was probably the last in human history which young people outnumbered older ones. The planet can provide room and food at least at a subsistence level for 50% more people than are alive now. Major cities were established in regions of exceptional agricultural productivity. If the urban population doubles in the next half a century from 3 billion to 6 billion, while the world's rural population remains roughly constant at three billion, and if many cities expand in area rather than in density, agricultural lands could be removed. But we do know much that we could do today to make tomorrow better than it would be if we do not put our knowledge to work. Educating people would help with the problem at hand.

The human population is increasing rapidly and it won't stop until we do something about it. If we past our carrying capacity, then many people will die; possibly the human race can become extinct. The obvious and best solution to this problem is education! Letting people know about what is going on in the world is key. People need to learn how to sustain the resources we have so that the world can replenish at the same rate as what we take. Educating people in the less developed countries can prevent the population from passing the carrying capacity. The people in the more developed countries, those who spend their riches on polluting their environment, should help the less-fortunate ones. If everyone in the world can be equal and have the same living conditions, they wouldn't be forced to have more children. They want to have more children to help them but the population is rising too much. I think that people should set up more charities to help those in the developing countries.
Powered by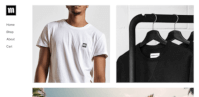 Create your own unique website with customizable templates.