| | |
| --- | --- |
| ​Scientific American | ​December 6, 2012 |
The Tripa forest in Indonesia's Aceh province is being cut down and burned in order to plant trees that bears fruits which yield palm oil. Palm oil is found in many products such as cosmetics, food and biofuels. It is a major cash crop in developing countries and a big ingredient for most products. Indonesia an Malaysia receives $40 billion a year from palm oil. However, this profit comes with a consequence. The conversion of forests into palm oil plantations are destroying the homes of critically endangered species. Not only that, the cutting of the trees are releasing a large amount of the greenhouse gas, carbon dioxide. The United Nation's Reducing Emissions from Deforestation and Forest Degradation (REDD) program has the most promising plan to stop the controversy. This would get developed countries to pay developing countries to stop cutting down trees. Americans should be taking our money into saving endangered species rather than contributing to the loss of forests, biodiversity and a healthy planet.
I never thought about what is in the products I use or the things I eat. Well, I do think about it sometimes but I didn't know that the foods I love to eat has an ingredient that is causing other species to become extinct. To be honest, we don't really need chocolate or cosmetics. I admit I love these things and I'm sure others agree, but they are all unnecessary. For our own greed and benefit, we are polluting our Earth and taking away the homes and lives of other living things. These species never did anything to us and we do not have the right to take their homes from them. Instead of using palm oil, there should be an alternative oil that can be used. Save the Earth and the orangutans!
Powered by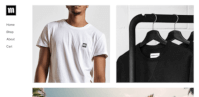 Create your own unique website with customizable templates.