| | |
| --- | --- |
| Mara Hvistendahl | November 2, 2015 |
China has recently ended their One Child Policy, which had been introduced in 1980. This 35 year old rule will most likely not cause a baby boom. Even if citizens are given the option to have two kids, many couples decide to stick with one. The reason for this is that the policy has created a population with more boys than girls. Pregnant women would have an abortion if the fetus is a girl. Many parents still prefer boys over girls because in China, boys carry the family name and take care of the elders. China created the One Child Policy because they were worried about population growth since they are the most populated country in the world; and thanks to health improvement, people are living longer.
Currently the majority of China's population is young but tens of millions of men can not find women to marry because there are about 62 million less women and girls. Sex selection has been linked to population control and ever since abortion and the One Child Policy were introduced, parents kept having babies until they had a son. Because of the shortage of women to marry, there has been an increase in sex-trafficking and bride-buying. It is estimated that even in 2050, men will still have trouble finding a bride because China's birth rate is so low that there are very few women. This not going to change anytime soon.
​​
I have always known about the One Child Policy in China. I also have always known that Chinese parents tend to favorite the boys because of the fact that they carry the family name. What I didn't know is that the problem was that huge. I didn't even think that there were a hug difference between the number of women and men. I think that those parents are horrible. Even if your child is a girl, it is still your child. One shouldn't abort just because the child cannot carry the family name. Women can do a lot of great things, sometimes even greater than men. If there are less women than men, I think the China's population will decline over time; but I also think it can be fixed if women were given equal rights.
Powered by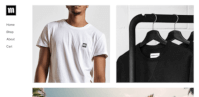 Create your own unique website with customizable templates.